What exactly is the difference anyway?

Glad you asked. Let's dive in!

For the uninitiated, both print methods deliver a high-quality outcome. Of course, as with all print methods, there are both pros and cons for each method.

Let's break it down for you:-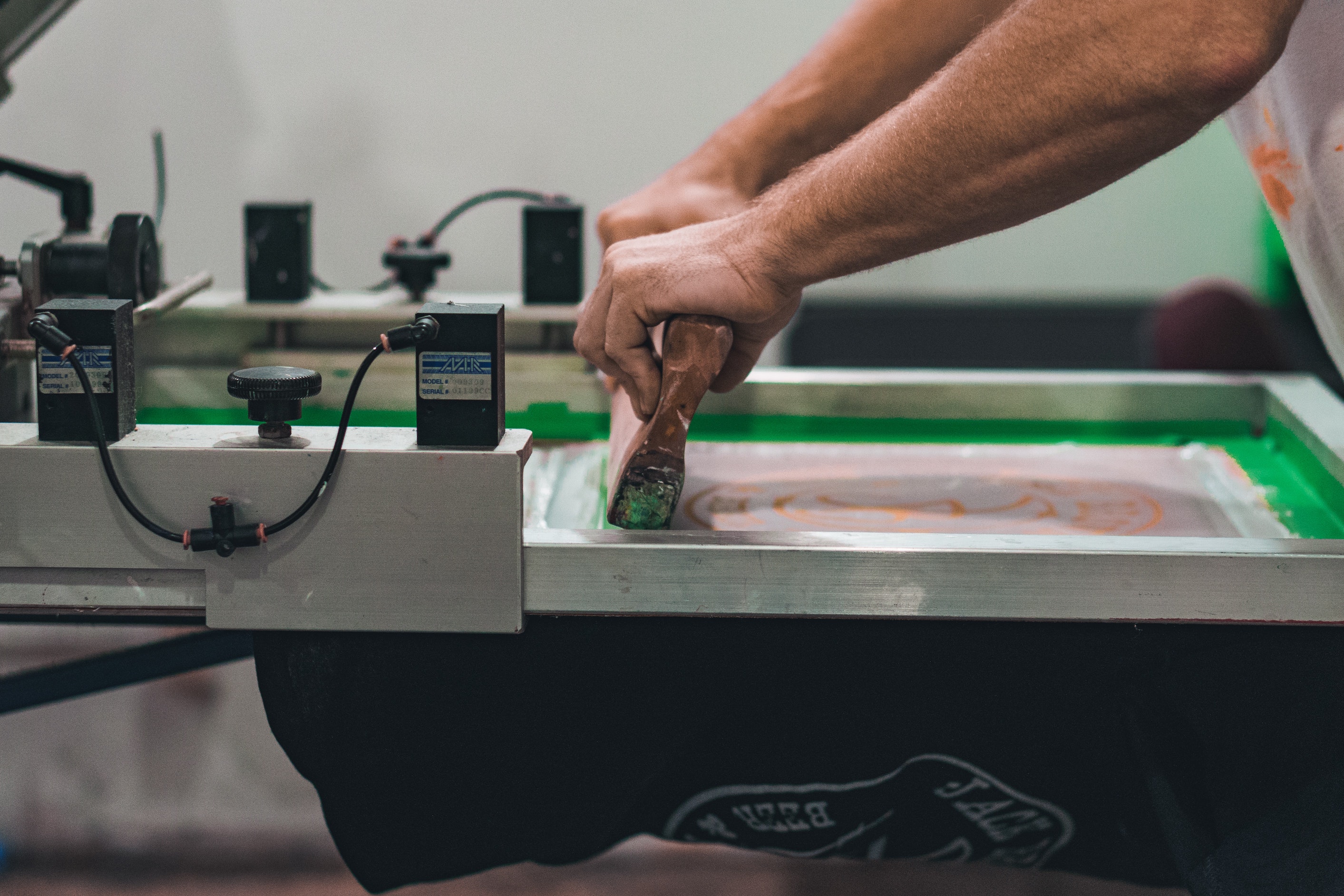 Silkscreen printing aka screen printing
- Traditional printing method that involves creating a stencil of the desired design and applying ink through the stencil onto the material.
- Best suited for printing large runs of the same design, as it requires the creation of a separate stencil for each color used in the design.
- Less suited for complex designs with fine lines and many colors.
- Produces very crisp and clear results, with bold, vibrant colors.
- Relatively fast process, making it well-suited for large-scale production.
- Labor-intensive process and the setup costs for each design can be relatively high.
Note: This print method is commonly used for our SaltyORIGINS range of apparel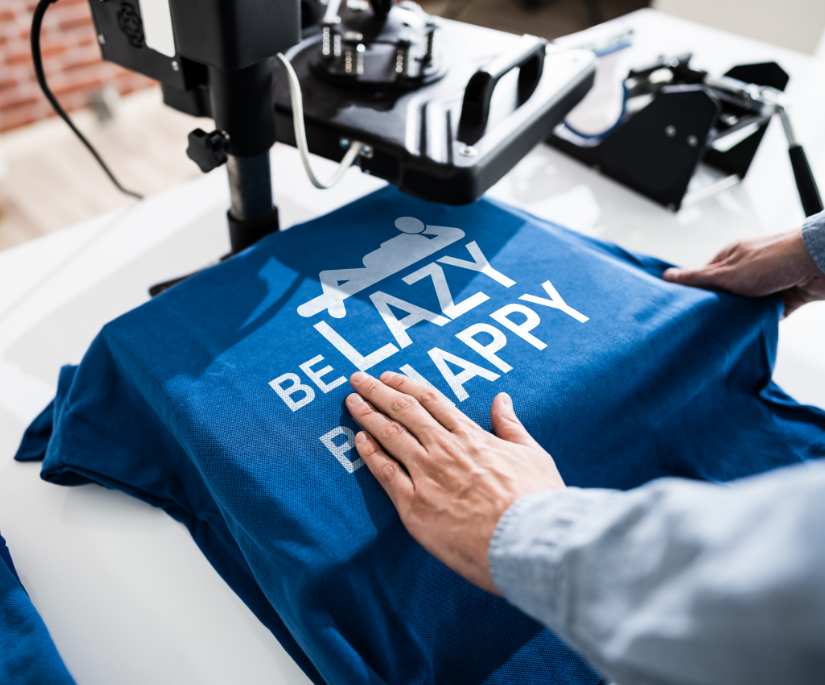 Digital heat transfer printing
- A printing method that uses specialized printers and heat transfer paper to transfer designs onto materials.
- Best suited for smaller runs or one-off designs, as it does not require the creation of a separate stencil for each color.
- Main advantage is its versatility and flexibility. It is a fast and easy process that can be used to print a wide range of designs, from simple graphics to complex images.
- Relatively low-cost option, with minimal setup costs.
- Excellent print quality for images.
- Quality of the results may not be as crisp and clear as with silkscreen printing, and the durability of the prints may not be as high.
Note: This print method is commonly used for our SaltyBasics range of apparel
TLDR; Here's a table comparison for your viewing pleasure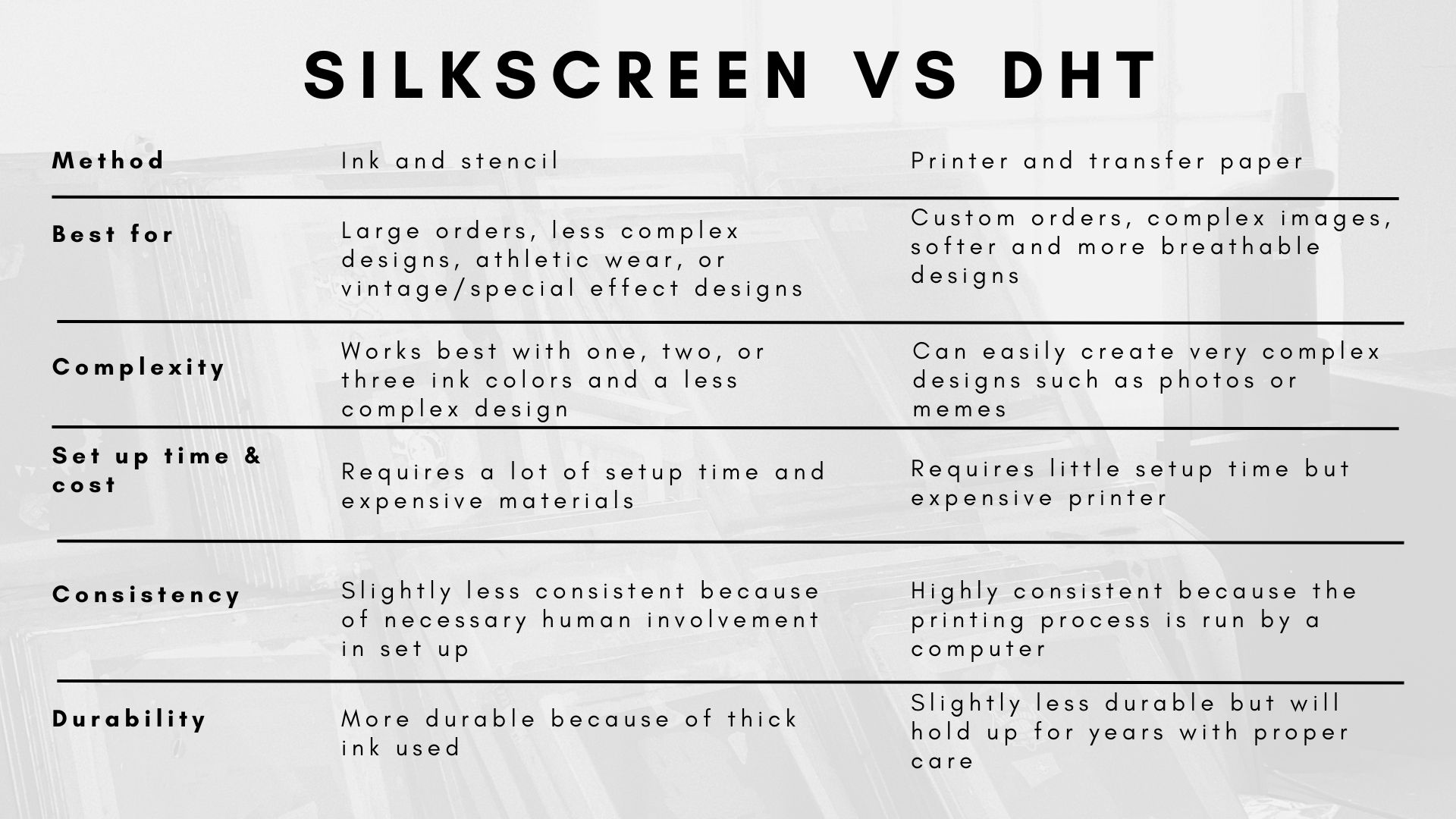 Both silkscreen printing and digital heat transfer printing are effective methods of printing designs onto t-shirts, and the best choice will depend on the specific needs and goals of your project.